Proverbs 26:11-12
"As a dog returneth to his vomit, so a fool returneth to his folly. Seest thou a man wise in his own conceit? there is more hope of a fool than of him."

King James Version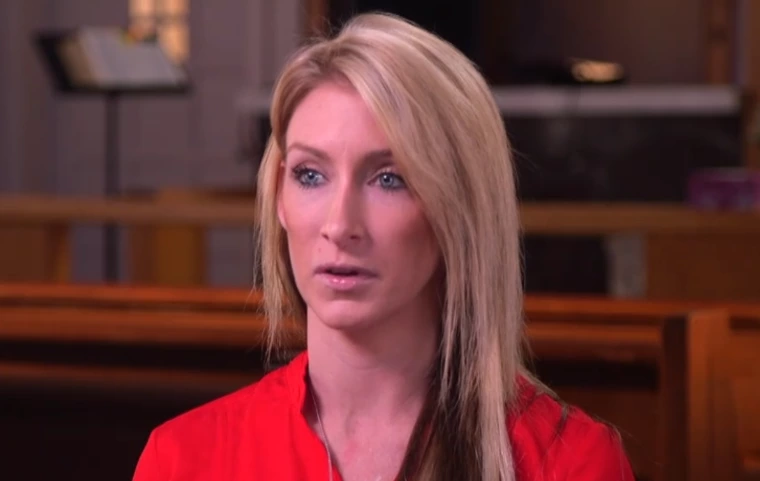 Since Crystal DiGregorio divorce from her ex-pastor husband David Bassette from a Pentecostal ministry in New York city, DiGregorio has found a new husband, identified in the truly interview as "Andrew." He runs her OnlyFans account; which she said, "It's not full-on porn like I was doing before. This is a different Nadia Hilton." What does she mean? DiGregorio will only shoot with her new husband, and still be a "Christian."
You can continue reading this full article at Christian Post, click here.
The True Definition of the Church
Christians are told in the Bible to separate themselves from the sinful practices of man. "Examine all things and to hold fast to that which is true," says God's word (1 Thessalonians 5:21).
Your nakedness is your sin. Deceiving yourself by the leading of your master of this world, Satan (1 John 1:6); who has caused many so-called "Christians" of today to NOT hold to righteousness and holy living. The organizational group of the Pentecostal movement teaching has developed "the greasy grace;" which have some to believe in "the once saved, always saved" belief (2 Peter 2:1-3). God will forgive no matter what you happened to be doing in the world! Really?!
Every follower of Christ Jesus must not walk according to the world standards (Ephesians 2:2; John 8:12; John 11:9), entertainment, and church preaching (1 Corinthians 1:21). If not in all honesty, you are acting like a DOG according to biblical definition. Pretending to taste of the Lord's goodness (Acts 6:4-6). Acting in this matter is a wretch, wickedly bad, or in a very low status (2 Kings 8:13; Exodus 22:31; Deuteronomy 23:18; 2 Samuel 3:8; Ecclesiastes 9:4; 2 Samuel 9:8; 1 Samuel 24:14). Dogs symbolized as being an "unclean" animal. In the New Testament, calling a human a dog meant that the person was considered evil (Revelation 22:15).
Have you heard of this phrase before, "A dog will return to their own vomit," and what does that mean? Let read 2 Peter 2:21-22 for the answer:
For it had been better for them not to have known the way of righteousness, than, after they have known it, to turn from the holy commandment delivered unto them.
But it is happened unto them according to the true proverb, The dog is turned to his own vomit again; and the sow that was washed to her wallowing in the mire.
Simon Peter is expressing a true proverb (see above). False prophets and teachers are teaching Babes-in-Christ garbage (syncretism). This is on purpose as number one nutrient. Being neutral, not taking a side with Christ, and lack of understanding scripture has kept the pure gospel as evil.
Worship: Who took away the key of knowledge?
Please understand the holy scriptures, so you may walk with Christ. I suggested that you read the complete second chapter of 2 Peter. As you can see from the article above and many other types of Christian's 180 as DiGregorio suggested in Christian Post, the church teaching is without power of the living God. I encourage you, as the reader, to study to show yourself approved unto Him, and take the real step in seeking God through the help of the truth about the Messiah Jesus.
Self-will worship will always return to their evil master. The Flesh is Presumptuous indeed.
Source of Article: By Leonardo Blair Christian Post
---
Coming Out of Egypt